IT Consulting Services
Understanding your IT needs
Montreal Area
IT CONSULTING SERVICES
It's people that make a project a success. Whether you need a single consultant with a specific area of expertise, a full team to complete a project, a nearshore team to reduce the cost of the work, or simply to recruit a permanent employee, Nöord Technologies, located in Montreal, can help you.
Constant change makes doing business more complicated. Rigid traditional models are no longer effective. Today, you need a flexible and personalized approach for your digital transformation projects to succeed. Since 2004, we have been providing IT Consulting Services adapted to each of our clients' specific needs.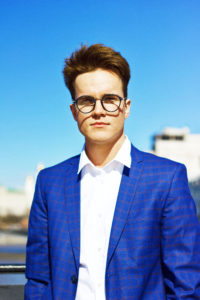 STAFF AUGMENTATION
Whether you have limited resources, a lack of expertise or simply find it hard to find the right permanent employee, our staff augmentation services can help you meet your organizational objectives. You can use these resources' expertise for a set period within your own teams. Your teams can thus quickly progress so as to meet your objectives and help you stay on schedule.
We start by getting a full understanding of your needs in order to provide you with the right resource or resources. We also ensure that the mission is a success by keeping close tabs on both our clients and our consultants.
«Adaptability, flexibility, expertise, better control and profitability.»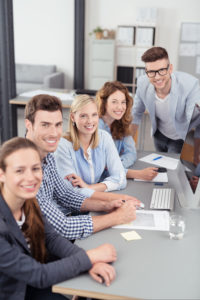 PROJECTS
Our team of experts can help you complete profitable IT projects while reducing the stress on your daily operations. We can assist you in the modification, removal or implementation of infrastructure and applications, or with application development. We can deliver projects both on a lump-sum or a time and material basis.
«Faster completion, flexibility, high-level expertise and reduced costs. Take advantage of our IT consulting services.»
NEARSHORING
Remote working is now a reality. Nearshoring allows our American clients to set up teams on demand in Canada. No need for internal hiring or worrying about resources. From our Montreal offices, we will take care of providing you with and managing qualified resources at a much better price. You simply have to focus on the fundamental value of your projects. You obviously can visit us in Canada at any time.
«Significant cost savings, a similar culture and the same time zones.»
IT RECRUITMENT
We have specialized exclusively in IT since 2004. So, in addition to our IT consulting services, we can help you with your staff needs. We well understand our clients' technical needs as well as our candidates' technical skills. We speak the same language.
As well as our vast network of contacts in the industry, in Montreal and around the province, we use the most modern recruitment technologies when searching for candidates, including artificial intelligence.
We have as a principle that when we present you with a candidate, you will want to meet with them. We focus on quality candidates rather than quantity.
Our recruitment process has been proven. It is based on many years of experience:
● Call or meeting with the client to fully understand their needs;
● Sharing of those needs with our recruitment team;
● Searching for candidates in our database;
● Posting the position if necessary;
● Prequalification of candidates;
● In-person or video conference meeting with each candidate;
● Possibility of having them take technical tests;
● Submission of a list of chosen candidates;
● Follow up with the client and candidate after the meeting;
● Checking of references;
● Presentation of the offer and salary negotiations;
● Follow up.
«Large network of talent, qualified candidates, quickness and reduced risk.»